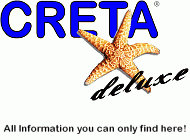 Add this page to your favorities
CRETAdeluxe -Suche als Startseite (powered by Google)
---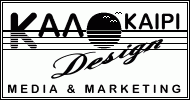 Photos, Graphic & WebDesign
---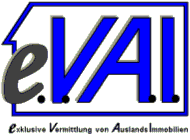 ---
Last update: June, 10 th 2011
---
This website is certifieed and belongs to the 6.000 best and most important addresses

Our articles are recommended by WIKIPEDIA as important information source:
This website is listed at:

---

What makes your holiday resort to a second home on time ?
How to get from all islands a real delight of mediterranean joy of life ?
How to connect individual expectations with exclusivity on call ?
Welcome
at CRETA deluxe
- Worldwide information-portal for more than two million Crete-tourists per year -
We are glad about your interest in Greek properties and thank you for visiting our website. If you want extensive information about Chania or all the island of Crete or if you want to get some useful facts about the country, their people, the nature, the culture and the history of Greece, you are at the right place here.
If you want to make plans for your next holiday and you want to know something about your next destination or if you'll decide to live forever in Crete or somewhere else in Greece in the near future or later, you can get all information that wil be necessary and many useful tips and advices on our pages.
The perfect place to stay and enjoy your relaxing holidays you can find at our hotel-guide and at our holiday homes. Also we offer you exclusively the chance to charter the luxurious motor-sailing-yacht "Aegean Schatz" for the holidays of your dreams to cruise in the Mediterranean Sea.
In our recommendations you can see Cretan restaurants, cafés, beach-bars, rental-offices, jewellery and fashion boutiques as well as many other interesting shops and other companies of all kinds.
In our extensive photo galleries you'll find visual impressions of the islands of Crete and Santorini, with those we try to approach the beauty and the variety of these two islands to you. Perhabs you are already a lover of Crete or you have been one time on Santorini, then some photos will remind you at your time there or you'll get appetite for your next vacations or for more stays...
Do you own already a holiday home on Crete, that you would like to offer to your future guests? Then please contact us and we would like to present your holiday homes, villas as well as apartments, inside our holiday home directory. We also offer you various advertising possibilities for special conditions and if you also already have your own website, we would like to publish the links in our directory.
Are you looking for special items in our website or in the world wide web? Put your words inside the box here:
---
At our website you have the possibility to search and book directly and comfortably online your wished flight , your complete travel or your individual holiday home at our exclusive German partners here:
More offers you can find at our Advertising Partners and by following the links inside our Travel-Center.
---
Emergency & First Assistance | Travel & Traffic | Places & Sights of interest | History & Mythology
Culture & Art | Population & Economy | Climate & Nature | Plants & Animals
Food & Drink | Shopping & Souvenirs | Sport & Leisure Activities | Useful Advices & Information